Spotlight: Heddy Fur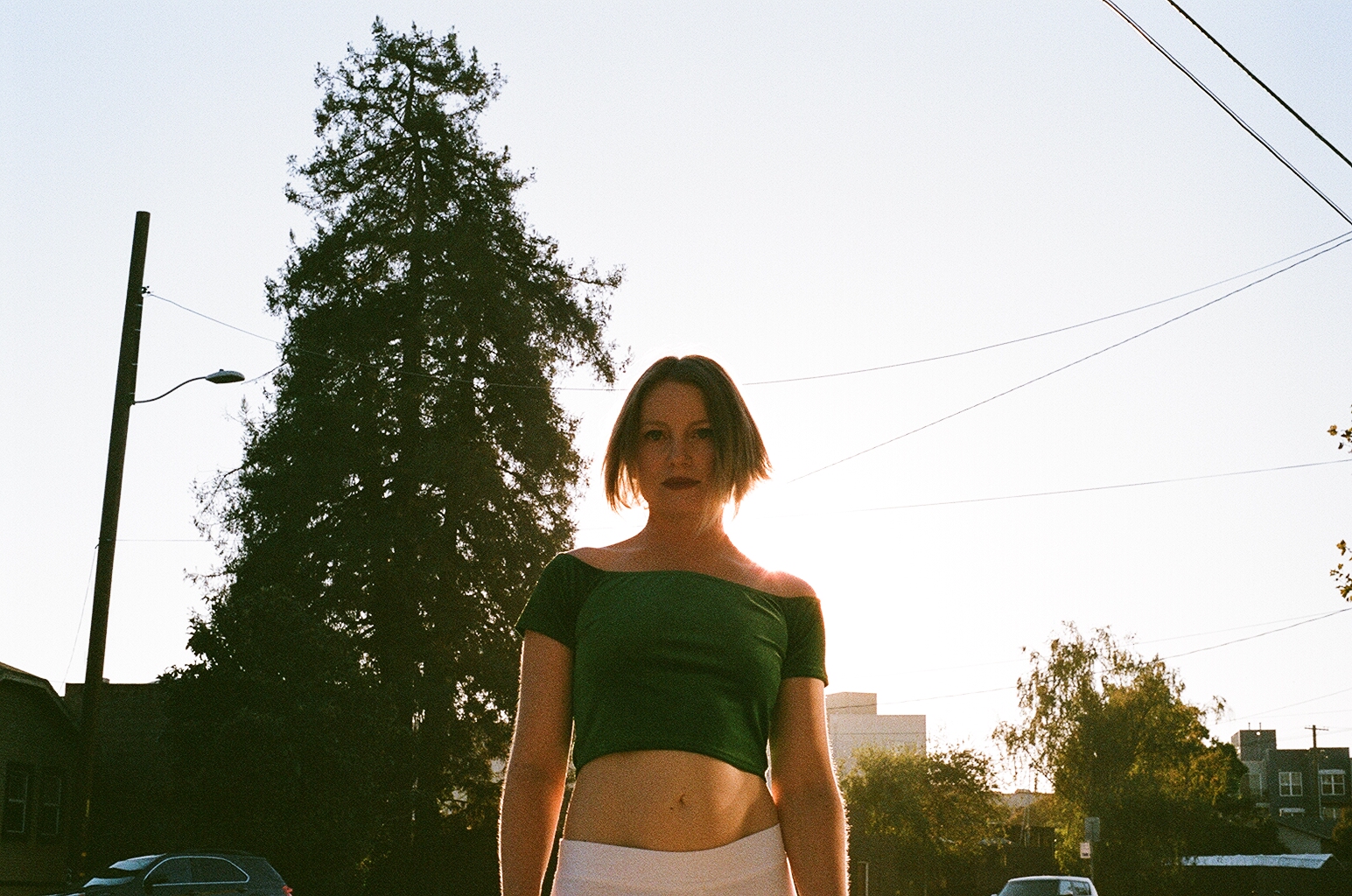 Meet the East Bay producer who is organizing one of the most exciting underground showcases for beat makers and MC's.
On the weekends, Heddy Fur brings the lo-fi and chill hop vibes to the record store where she works part-time. The warm analog sound filtering through the speakers is probably from the latest round of new cassettes to arrive at the shop. "It just means more when you have the cover art and you have the product in your hand," begins an earnest Heddy Fur. "You don't want to fast forward and rewind a lot, you actually listen to the whole album on the tape. Plus I like the lo-fi quality," she laughs from behind a pile of records she is sorting. The Emeryville based producer would definitely know a thing or two about underground beat and cassette culture. As a lifelong aficionado with a handful of releases under her belt, Heddy also has every reason to believe in cassettes as a viable alternative for music collectors looking to own a physical copy of their favorite music. As we talk at Hercules Records in Berkeley, CA with the shelves filled with vinyl and cassettes, it certainly feels like physical recordings are back in a big way.
"It just means more when you have the cover art and you have the product in your hand"
In today's age of Apple Music and Spotify, where access to streaming content requires a monthly subscription, physical manifestations of music remain more relevant than ever. According to the Guardian, sales of vinyl in 2016 reached a 25-year high, marking the first year that spending on vinyl outstripped digital downloads. More surprising than that is, according to Billboard, cassette sales rose a whopping 74% in 2016.
Whether this new wave of nostalgia for retro products is just a temporary millennial fixture is yet to be seen, but the resurgence may prove to be enough to influence even younger generations. For Heddy Fur the sales data and the hype is just noise; cassettes will be a part of her future as much as it has been a part of her past.
Even before making beats, cassettes were an integral part to Heddy's connection with music. "Growing up in Maine…when I had tapes as a kid I had a lot of New Jack Swing, like TLC and groups singing over hip-hop beats. So I didn't really know I was listening to Dilla, but I was, which is crazy," she says with a smile. Heddy's insight is not a singular discovery either, since the era of hip-hop began beats have been at the forefront of the genre's sonic identity. "The music is the fuel/A perfect place for emcee's to duel," LL Cool J rapped on "I Need a Beat" way back in 1984, and it's still true today.
"The music is the fuel/A perfect place for emcee's to duel,"
Hip-hop's early sonic roots were born out of necessity, namely a need for DIY production that could be done without big budgets or expensive equipment. It is therefore no surprise that hip-hop culture embraced the inexpensive cassette format or "mixtape" turning it into a rite of passage for many MC's trying to break onto the scene. Before SoundCloud was even an idea, this mixtape culture helped kick start many beat makers careers, inlcuding Heddy's. "When I was 16 I would get beats from random instrumentals and sing over them onto a 4-track," she reminisces. "So I actually started on tapes."
The experience of recording herself on cassettes began Heddy's discovery of her own musical identity, eventually leading to the formation of her project with Bay Area producer Big Shawn (Bored Stiff) as the group Sound Earth. The collaboration resulted in several EP's, with the first being the Can't Stop the Earth From Growing EP released in 2010. The EP combines Heddy's soulful vocals with Big Shawn's groovy minimal hip-hop beats and percussive raps to provide a deep and refreshing neo-R&B sound. The best example of this sounds is in the title track, which takes a sample from bassist Stanley Clarke's song Yesterday Princess and flips it into a smooth hip-hop infused soul number. If you need a comparison, think the smoothness of Slum Village paired with the sultry melodies of Erykah Badu.
The group would go on to release two more EPs before disbanding. Heddy continued forward as a solo artist and resulted in her debut solo album through cassette label Nekubi Records. Her album The Written Word released in 2016 with features from artists like Killa Priest and is arguably her most accomplished work to date. The self-produced and recorded album primarily features Heddy's gentle vocals layered over her own neo-soul laced productions. As for the name of the album, Heddy decided on it because "I feel inspired by the writing aspect of songs, including the lyrics. There is something beautiful about good writing and how words play together."
The success of her past releases (copies of The Written Word cassette have since sold out) presents the image of an artist confident in her craft and abilities. However, that is an image that has taken Heddy years to develop. "When I finished college I decided I could be an artist. It is an identity. To be an artist you need an identity. You need that confidence to put out your work and I didn't have that until I was 22. Now, it feels good to share my music because that's the point in a way."
Heddy has since taken a break from producing to focus on playing and putting on events, namely her monthly Beat Workshop. The event is a monthly showcase held on the first Tuesday of every month at Hercules Records, promoting underground producers and MC's. At the core of its foundation is the promotion of female artists; every event includes one if not more female producers or MC's. Heddy believes that having women represented is key to the events popularity and highlights an important issue in the music scene. "Not as many women do it and it helps to have that person to inspire and support you. We are always trying to encourage more women. Even if I don't really like their music, I will still put them on because it's not about my opinion on their music it's about more women doing it." Apart from raising the profiles of female artists through organizing, Heddy also performs herself at events like Smart Bomb at the Legionnaire Saloon. At these events, her mastery of Roland SP 404's is on display, consistently delivering a one of a kind performance of original beats and live vocals that keeps you coming back for more.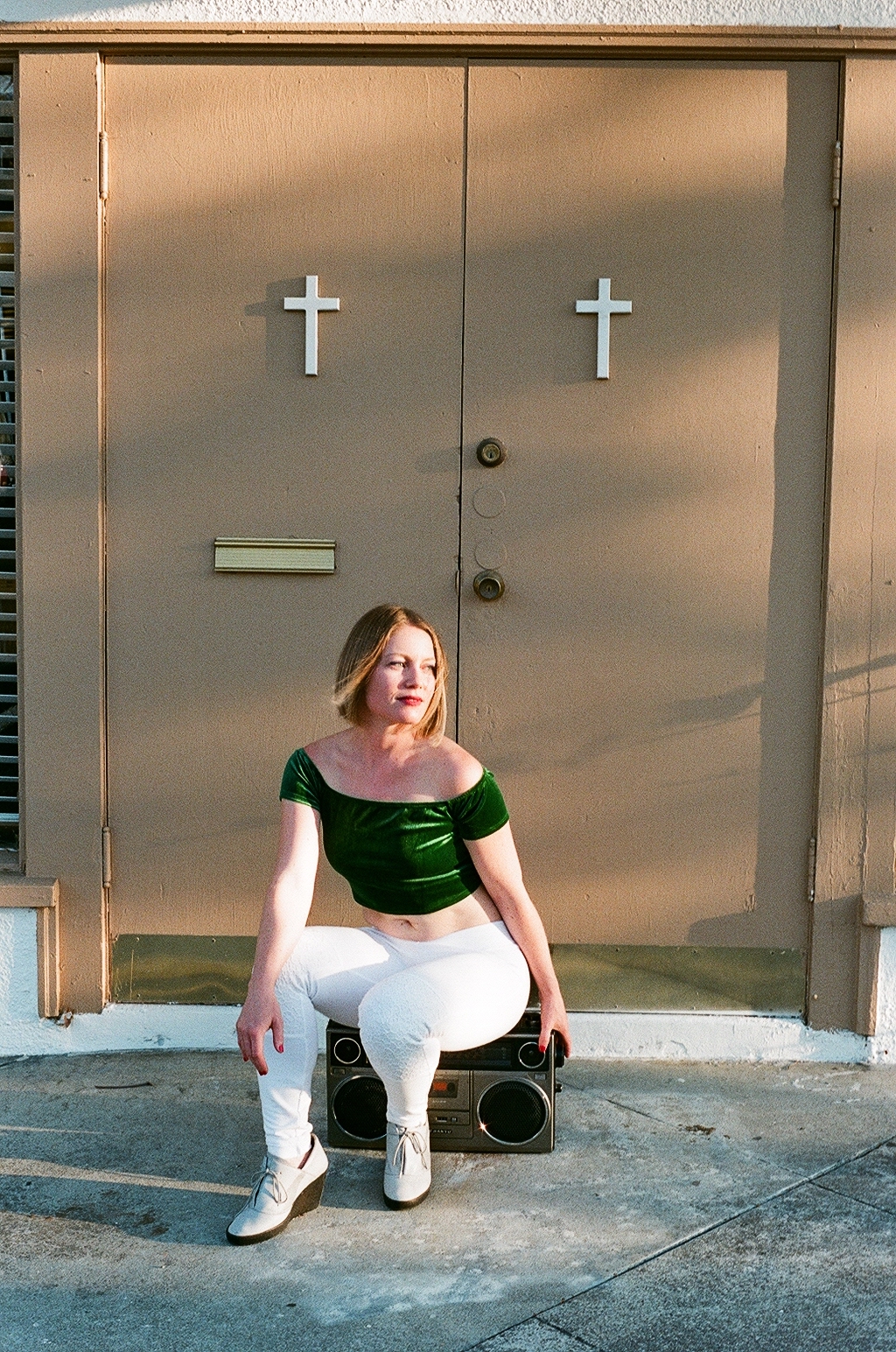 "We are always trying to encourage more women. Even if I don't really like their music, I will still put them on because it's not about my opinion on their music it's about more women doing it."
Heddy still has plans to continue releasing music, but isn't in any rush. "I've been taking a break for 4 or 5 months, which I've never done before. I've always been doing something, but I have the shows, which is fun because it's more collaborative. My next album is going to be me singing over my beats, but I'm still waiting for that inspiration." For her fans, you can bet to see a release on cassette sometime in the near future and if you need something to hold you over check out Heddy's recent mix, which is a throwback to her high school love affair with UK drum & bass and jungle music.
For more information about the Beat Workshops, check out our coverage here.
~stay curious~